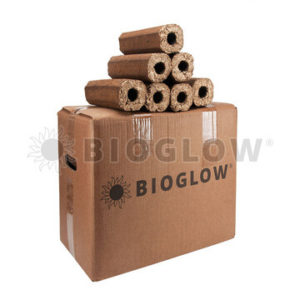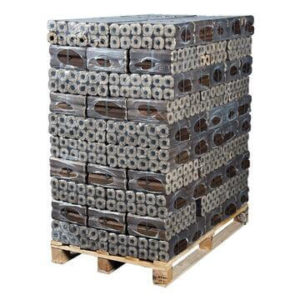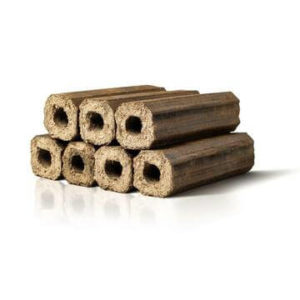 Product Highlights:
Lowest moisture (4-5% or less) and hottest burn of all types of wood briquettes; 
Highest heat value 17.794 MJ/kg;
High density, compact wood fuel, perfect for all stove sizes;
Can also be used in woodburning cookers, pizza ovens, and barbecues;
Maintain shape when burning;
Ready to Burn Certificate: WS356/00007;
Each pack weighs approx. 10kg +/- 5%
Typically ca. 10% more weight than Pini-Kay type heat logs sold at petrol stations;
Each 10kg pack of 12 logs is wrapped in plastic film with a binder tape;
Bulk pricing – £5 per pallet discount for orders of two or three pallets; £10/pallet for orders of four or more;
New! 25 kg plastic-free cardboard boxes;
New! Guaranteed delivery on bundles of 25kg boxes and single boxes. These orders will be delivered on a 7.5-tonne vehicle where possible; if access to your property does not allow this, we will arrange delivery on a minivan at no extra charge;
Sack truck for limited access for only £23.99;
Free economy delivery to all addresses in the UK and islands. Click here for delivery details.
Branded and unbranded Pini Kay briquettes are made from 100% birch or mixed sawdust and provide a round opening in the middle for improved airflow. They release twice as much heat from the same volume and for a comparable price to firewood, burn cleanly and for a long time. They almost do not expand in the combustion chamber in comparison with any other briquettes. They are suitable for all types of fireplaces, can be used instead of wood charcoal for barbeque thanks to giving long-lasting even heat after the initial flame stage.
---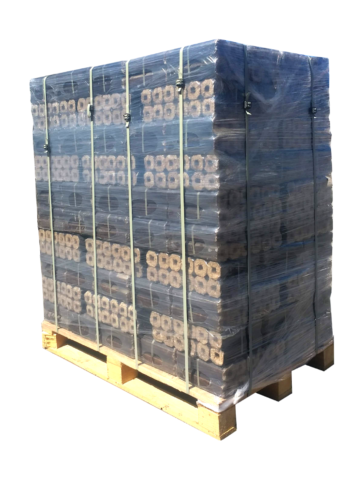 Size: 65x65mm octagonal cross-section. 250mm long, with a central hole.
Moisture: ca. 3%. Ash: 0.6%. Sulfur: 0.02%. Heat content: 5.2KWh/kg. Logs per pack: 12. Pack weight: 10kg. Pack size: 39 x 25 x 13 cm. Delivered on Euro pallets, 96 x 10kg packs to a pallet. Plain packaging, Bioglow or own label available. Point of sale posters and other promotional materials available. Consignment stock available. Drop shipping available. Quantities available from single pallets to full loads.
---