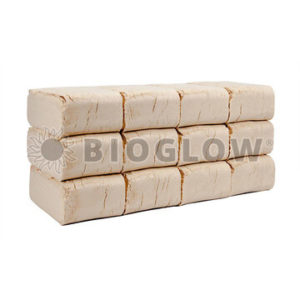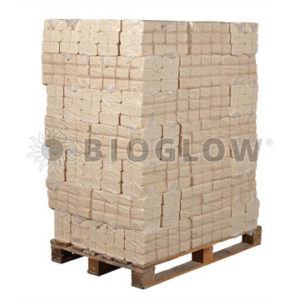 Product Highlights:
Made of 100% finely ground compressed Birch hardwood;
Low moisture: 6.4%;
Low ash: 0.2%;
High calorific value: 17.186 MJ/kg;
Plastic Free Paper Packaging Available – click here to order;
16% lower cost of heat released compared to Pini-Kay Briquettes;
Long burning time up to 2.5 hours;
Ready to Burn: WS356/00002;
Each pack weighs approx. 10kg +/- 5%
Recommended for smaller stoves;
Sack truck for limited access for only £23.99;
Free economy delivery to all addresses in the UK and islands. Click here for delivery details;
Bulk discounts of £5/pallet for orders of 2-3 full pallets or more; £10/pallet for orders of 4 full pallets or more;
Buying for resale? Click here to order. 
---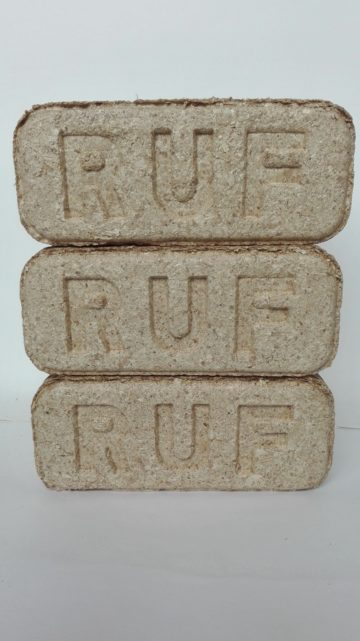 These briquettes are an off light brown colour. They do not spit or smoke because of the very low moisture content. In our tests, these briquettes burned and glowed for over 3.5 hours, providing a very economical option for all types of wood burning appliances. They are very clean and easy to handle.
Size: 65mm x 90mm x 150mm. Moisture: 5%. Ash: 0.5%. Sulfur: 0.1%. Heat content: 4.95KWh/kg. Briquettes per pack: 12. Pack weight: 10kg. Pack size: 15 x 20 x 36 cm. Delivered on Euro pallets, 96 x 10kg packs to a pallet. Plain packaging, Bioglow or own label available. Point of sale posters and other promotional materials available. Consignment stock available. Drop shipping available. Quantities available from single pallets to full loads.
---